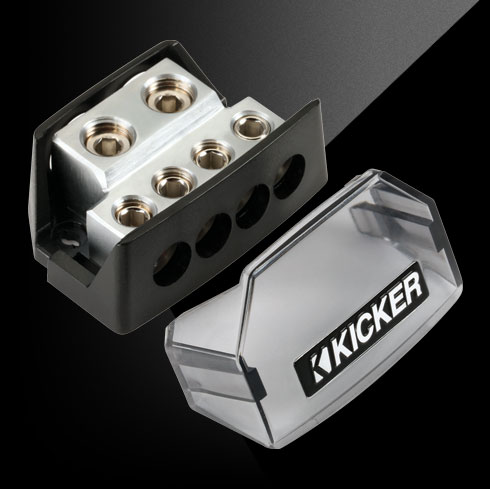 DB4 Distribution Block, (2) 1/0-8AWG in, (4) 4-8AWG out
The KICKER® DB4 distribution block uses 1/0 to 8 Gauge wire.
Versa-Gauge™ connection points with oversized convex screws for rock-solid connections. The wire receptacles work with most size wire for clean, sharp install and a negative-post adapter collar that locks into place for a tight grip.
- Allow 7-14 days for delivery to metro areas. (doesn't include Covid Restrictions)
- Fully insured freight
- Tracking info will be sent through TXT message