The next generation of Alpine S-Series amplifiers are designed to take your car audio experience to the next level without breaking the bank. With a sleek new redesign and upgraded features from their predecessors, these amplifiers offer exceptional performance and power on an affordable budget.
The next generation S-Series S2-A60M mono subwoofer amplifier makes it a lot easier to get great bass in your vehicle, delivering up to 600 Watts RMS power @ 2 Ohms. A variable bass boost allows you to dial in some extra punch and impact for more low-frequency enjoyment. You can even add an optional wired remote to control the level of bass from your front seat.
A built-in low-pass filter puts you in command of the frequency spectrum that reaches your sub. The amp includes pre-amp- and speaker-level inputs, so you can install it in almost any vehicle, even one with a factory radio. When using the speaker-level inputs, the amp can sense the incoming signal and turn itself on, eliminating the need to run a separate turn-on wire to the receiver or fuse box.
S-Series amplifiers are available in two mono, a 4-channel and a 5-channel configuration.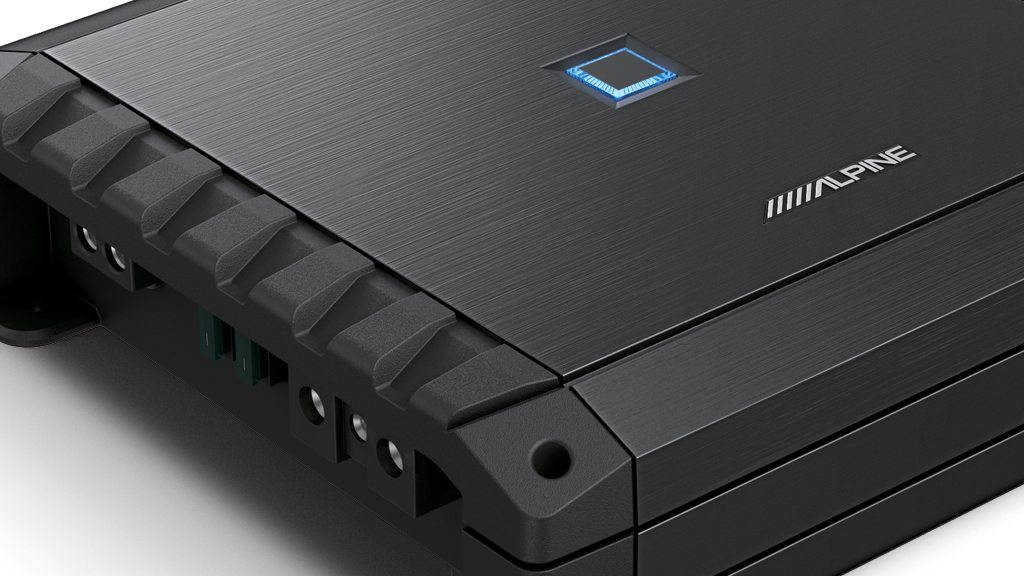 Unparalleled Power
Alpine's S-Series Mono Amplifiers are the perfect solution for unparalleled power and performance on a budget. With a power output of 1200W at a 1 Ohm or 2 Ohm drive for the S2-A120M and 600W for the S2-A60M — these mono amps are capable of driving even the most demanding subwoofers, delivering clean and distortion-free bass for a wide range of applications.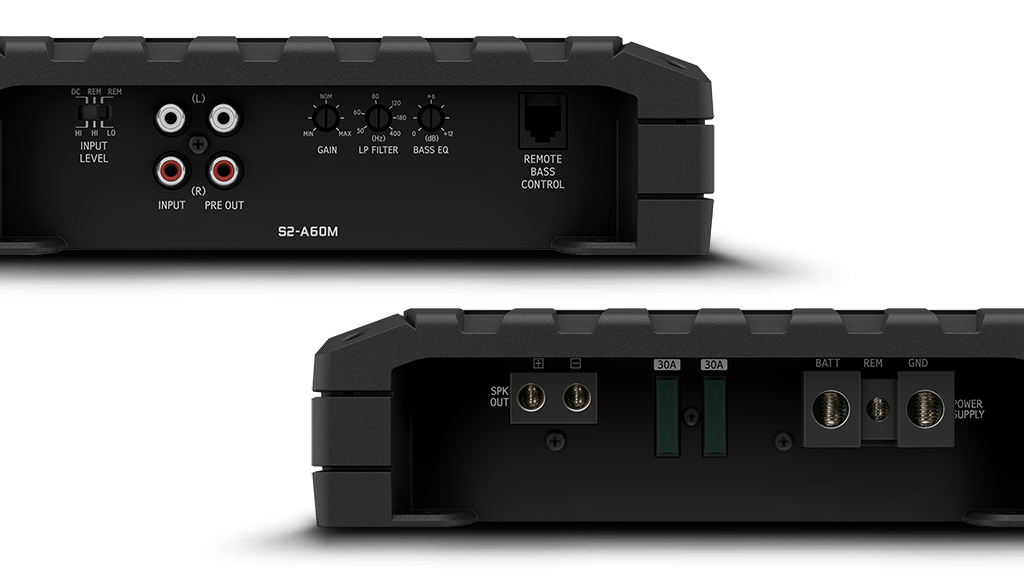 Easy Control Access
The amplifier was intentionally designed with sound controls located on the side panels, instead of the top panel, making it easier to access gain and crossover controls when installed under vehicle seats or in shallow-depth locations. Removable end caps were added to cover the side controls and connections, providing a clean, sleek finish to the amplifier.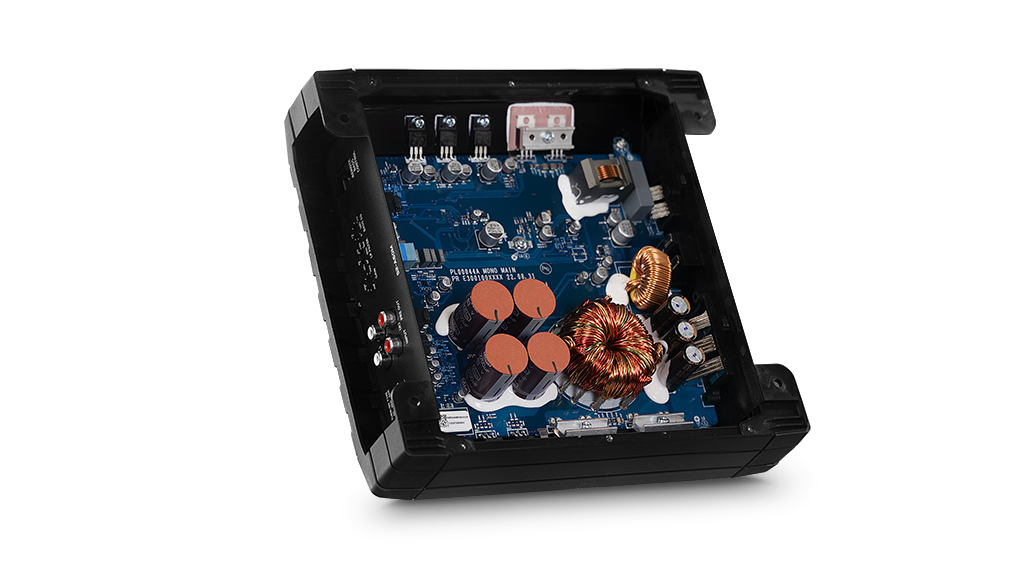 Designed for Supreme Performance
The S-Series line-up Class-D design delivers a new level of sound quality and reliability, so you can hear the full power and clarity of your music without the concern of shutdown. Equipped with high-quality parts and precision manufacture brings incredible performance and value way beyond their modest price and nearest rival.
Made for S-Series Subs
The S2-A60M amplifier is designed to perfectly match the Alpine S-Series subwoofer line for perfect system building. S-Series components are designed for bass enthusiasts that want to build a great sounding system without breaking the bank, for a fun and great sounding experience.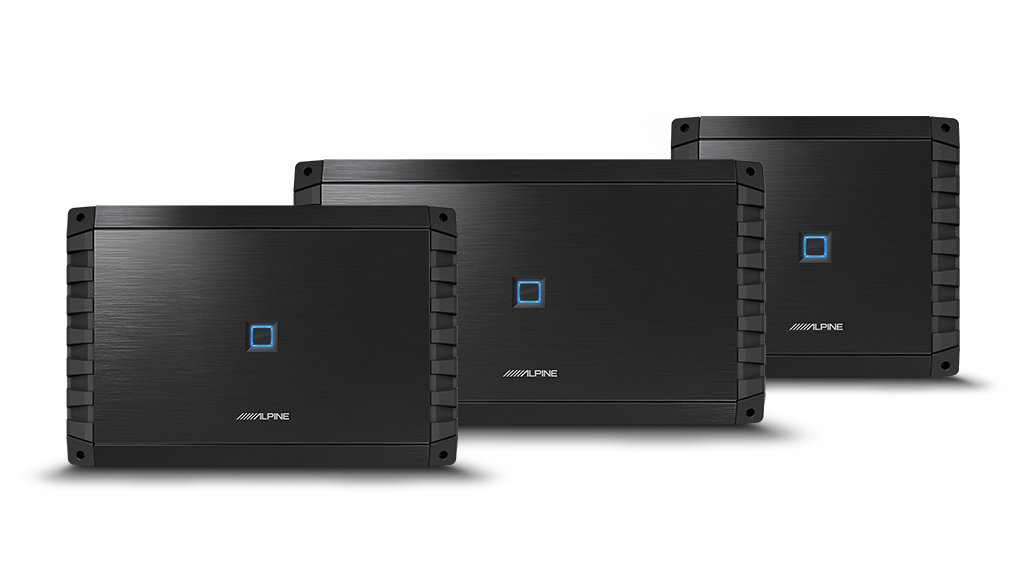 Flexible Application
New to the Next-Generation S-Series amplifiers is a new selectable remote turn-on circuit, a three-position switch that ensures the amplifier turns on and off at the proper times. This design is crucial with newer, in-vehicle technology and allows for proper integration with any factory or aftermarket system.