Experience the rich detail and sonic excellence of Alpine's next-generation S-Series loudspeakers — now featuring Hi-Res Audio for the first time.
Alpine innovation continues with the adoption of all-new technology and engineering in the construction and materials used in the new S-Series.  The lightweight, composite glass fiber cone unites with Alpine's patented HAMR surround technology to achieve increased control and excursion of the woofer diaphragm, resulting in pure, punchy sound and powerful bass at high SPL. In addition, the 1" soft dome tweeters come alive in the upper harmonics, delivering smooth high frequency response extended right up to 40kHz, so you can hear the nuances in your music.
With an extensive range of component and coaxial speakers, the new S-Series is most impressive and versatile speaker line-up ever, providing greatly expanded, providing flexibility and installation compatibility into virtually any vehicle.
S-Series continues to establish the benchmark for feature-rich, impressively detailed loudspeakers that accurately represent true studio-level Hi-Resolution audio faithful across the entire frequency bandwidth.
Take your in-car sound to the next-level with new S-Series loudspeakers rivalling sound quality and performance far beyond their modest price-point.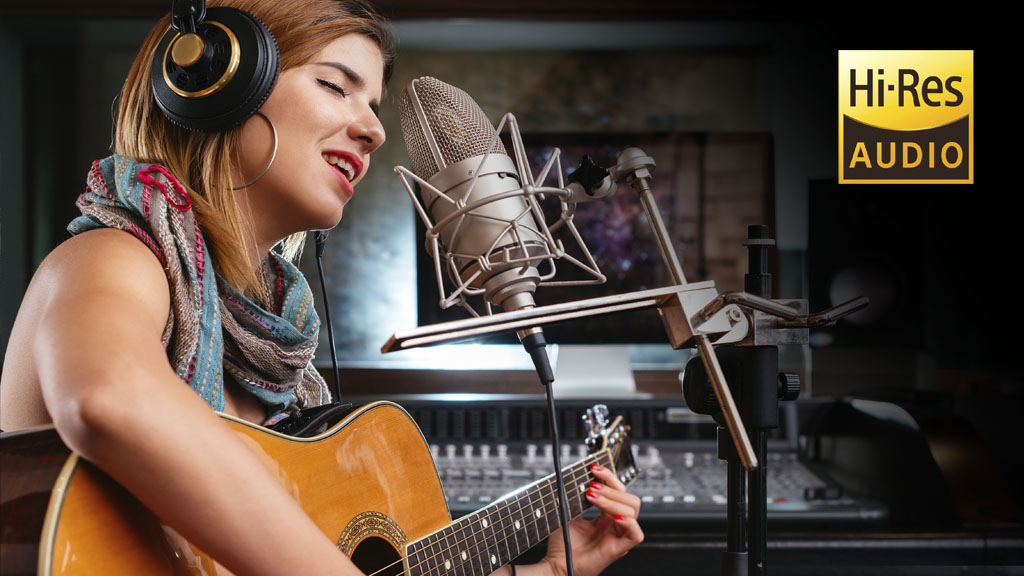 Hi-Res Audio Certified
All-New for S-Series, Hi-Res Audio Certification brings a whole new dimension of sonic excellence to your everyday drive. With an impressive extended dynamic range, playing upper harmonics all the way up to 40kHz, your tracks will come alive with a level of detail and nuance faithful to that of the original recording.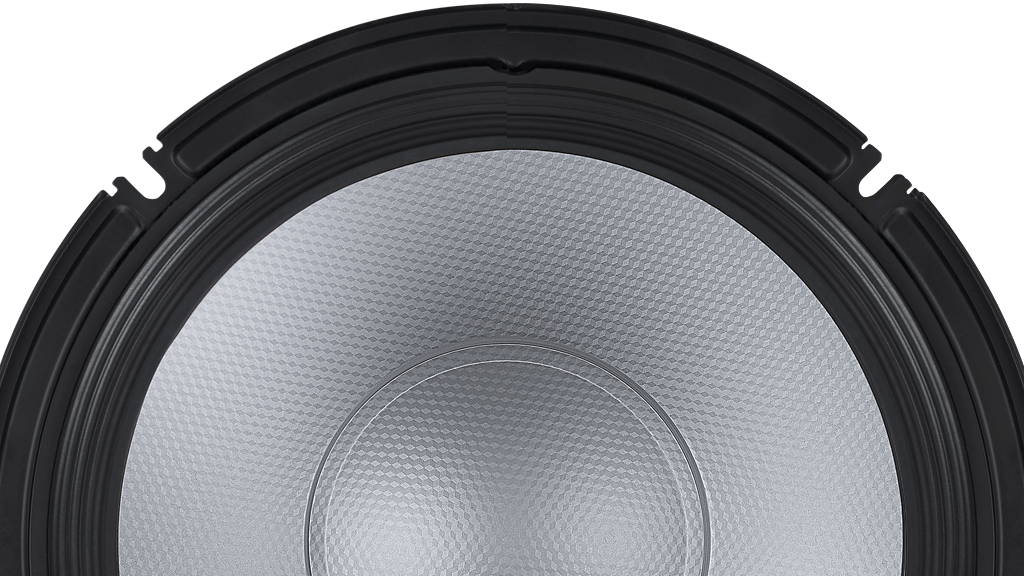 Glass Fiber Composite Woofer Cone
The door woofer features an all-new glass fiber composite cone, which due to its directionally weaved construction is engineered to be far stronger than a traditional oval cone diaphragm. The resulting rigidity coupled to glass-fiber's innate lightness results in highly controlled cone excursion producing excellent response and audio reproduction. 
Versatile Tweeter Installation
The 1" Soft Dome Tweeters cater to a wide-array of installation methods. They can be flush mounted and swivelled within the housing to find the exact audio sweet spot. Or for stealth applications can reduce down to a fraction of their original size by removing the installation frame and trim ring for installations into OEM locations such as inside A-pillars, mirror triangles or door panels. 
Large Magnet Structure
The large strontium magnets housed on the back of S-Series speakers mean business. Combined with large voice coils and Alpine's patented HAMR Surrounds, increase cone excursion and the force of the driver to provide louder, punchier sound.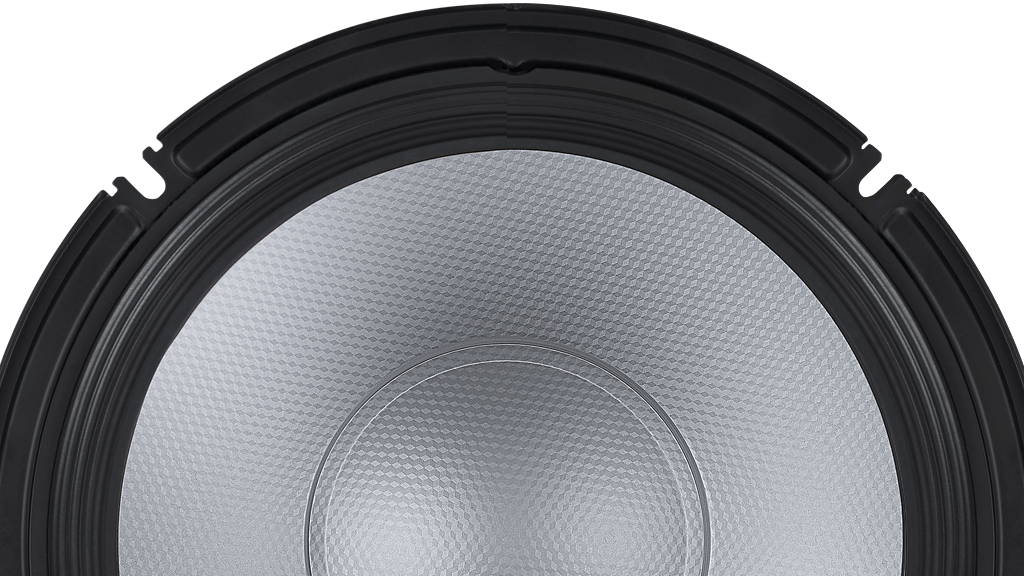 Simply Huge!
S2-S80C are the largest drivers ever to wear the S-Series insignia. Alpine's renowned HAMR Surround technology and featherweight glass-fibre cone allow the massive 200mm woofers to output punchy, concise mid-bass beats all-day long.
Features
Woofer

8″ (200mm) Lightweight Glass Fiber Composite Component Speaker
HAMR (High Amplitude Multi-Roll) Surround
Large Voice Coil
Magnet Material: Strontium Ferrite
Tweeter

1″ Extended-Range Soft Dome
Magnet Material: Ferrite
Application Type: External/Swivel Tweeter Mounting Kit
Flush mount and Collapsable for OEM fit.
Grill: Perforated Net
Crossover Network

Woofer: Copper Air-Coiled Wound Inductor
Tweeter: High Grade Audio Poly-Capacitor
Specifications
Power Handling

Peak Power: 260 Watts
RMS Power: 85 Watts (CTA-2031 Compliant)
Dimensions Woofer

Frame 210 mm
Cutout Diameter: 179mm
Mounting Depth: 66.5 mm
Mounting Height: 7.4 mm
Magnet: 100.0 mm
Dimensions Tweeter

Frame: 58mm
Mounting Diameter: 51mm
Mounting Depth: 17.6mm
Height: 25.6 mm
General

Frequency Range: 55 Hz – 40 kHz
Impedance: 4 Ohms (DCR 3.7 ohms)
Sensitivity: 89 dB/W (1W @ 1m)
Recommended Amplification: up to 85W RMS per channel

- Allow 7-14 days for delivery to metro areas. (doesn't include Covid Restrictions)
- Fully insured freight
- Tracking info will be sent through TXT message