Hi-Res Audio Made Accessible
The Alpine Status system features many technologies, components and materials of the AlpineF#1Status system to achieve ultra high-precision music reproduction – at an affordable price tag. It is designed to play music tracks at 192kHz / 24bit format, which are widely accessible in many online stores and streaming platforms. High-Res Audio playback of 192kHz / 24bit allows Alpine Status to create a heightened listening experience in the vehicle that emulates the feeling of an intimate recording studio session.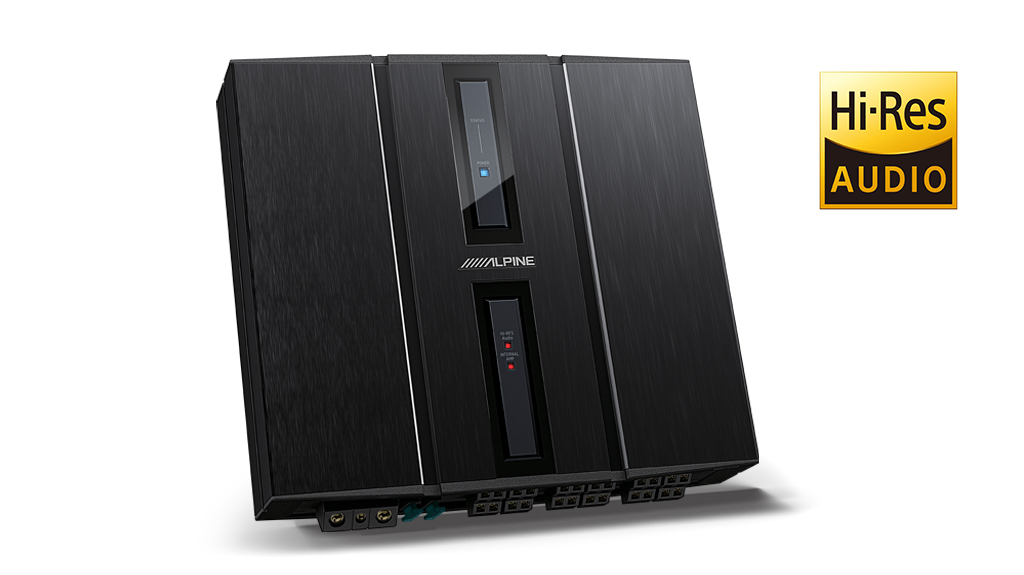 Hi-Res Audio DSP Amplifier
The HDP-D90 12-channel DSP amplifier is Hi-Res Audio certified and sounds simply fantastic. It is probably also the most flexible product we ever developed. It can be used in connection with the HDS-990 Alpine Status Media Player or in stand-alone operation with any original or aftermarket radio. Due its many input and output options, this DSP amp has countless passive and active configuration possibilities.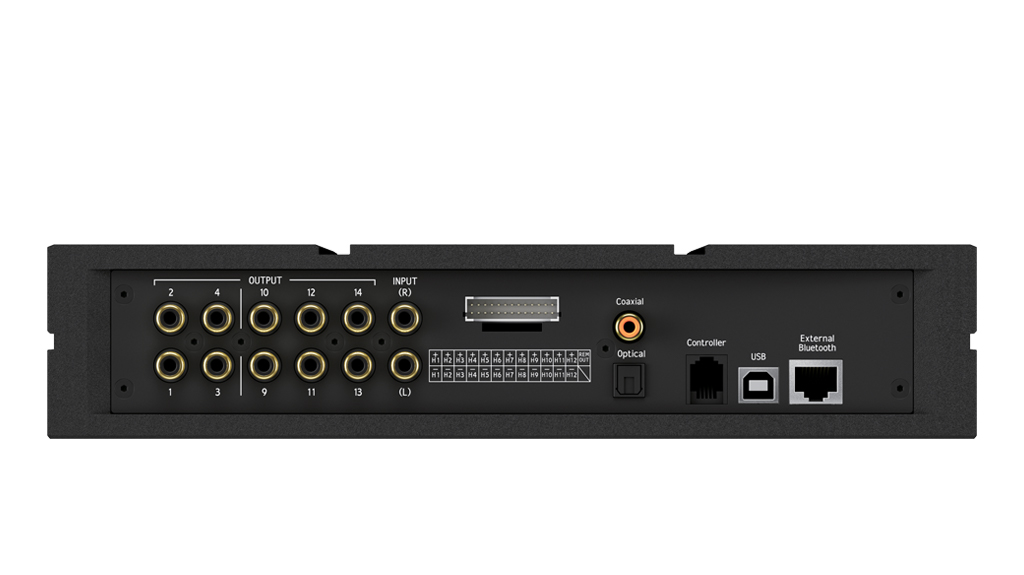 12 Channel High-Power Inputs
The most interesting feature of the HDP-90 are the 12-channel speaker-level inputs with matrix input summing. This allows the HDP-D90 to be connected to most existing original sound systems (even large multi-channel OEM systems), replacing all components after the Head Unit in the audio chain. This allows you to build your desired sound system while keeping the original radio / navigation system of your vehicle. It also features 2-channel RCA inputs, Optical TOSLINK and Coaxial Inputs, as well as Bluetooth Audio (with the supplied Bluetooth dongle).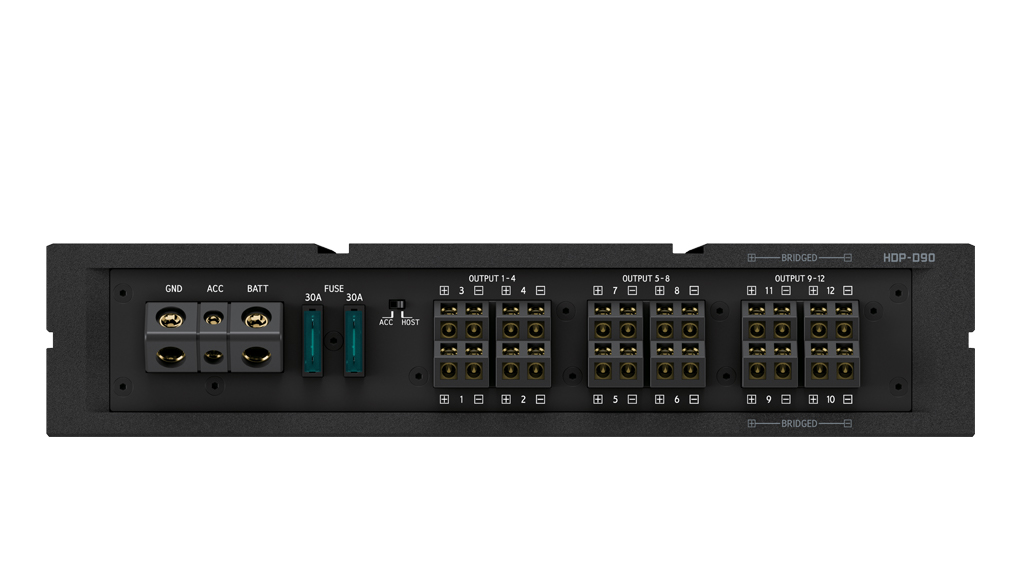 Active & Passive Outputs
You can use the DSP amp in passive configuration, connecting external amplifiers to the 10-channel PreOuts, or directly connect it your vehicle's speakers and subwoofers using the built-in 12-channel amplifier (featuring 8x 50 Watts + 4x 80 Watts @ 4 Ohm, 14,4V). You can also bridge the 80 Watt outputs to 2x 160 Watts.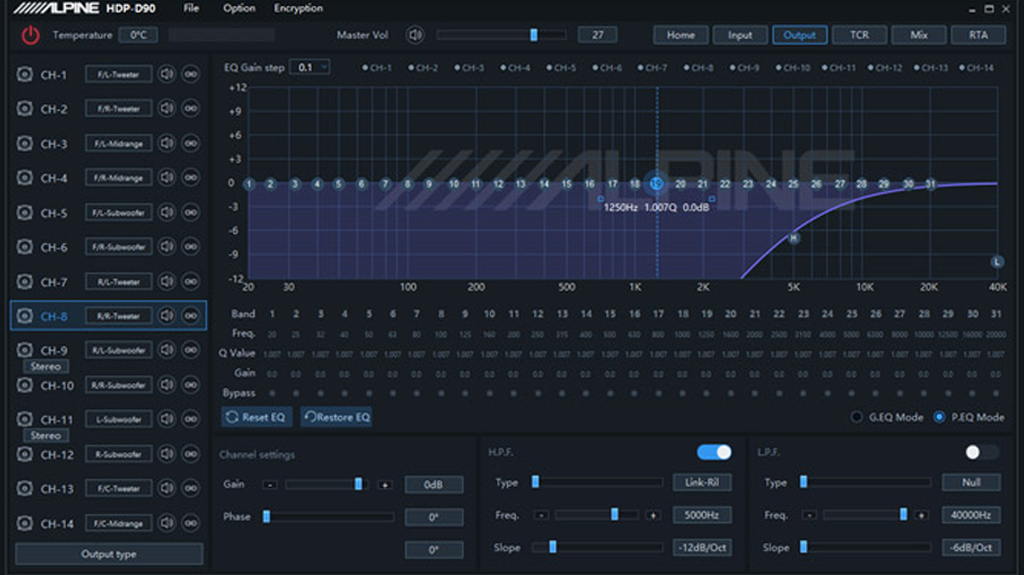 Professional Sound Tuning Software
The included sound-tuning software makes it very easy to set-up and tune your Alpine Status system. You can select from pre-configured systems for input summing and output configuration as easy as possible. Tune every channel with the 31-band parametric-EQ, 3-Way X-over and digital time correction with the all-new software interface, that allows you to see all settings at a glance.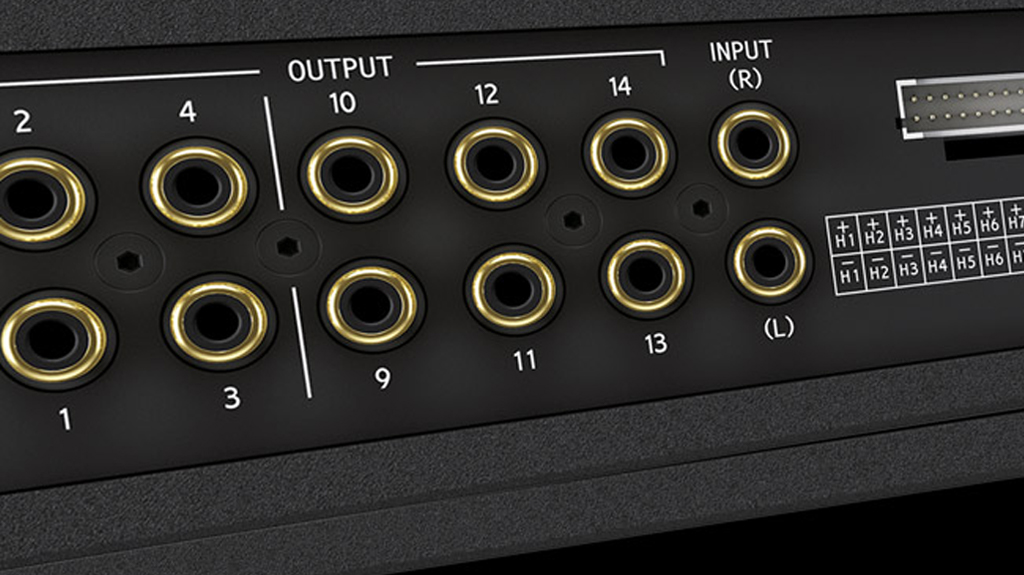 Matrix Input Summing
Matrix input summing allows you to combine several speaker-level channels on the input side to repurpose them in different configurations on the output side. This lets you continue to use your original radio with its fixed speaker output channels, while building an entirely different amp & speaker system in your vehicle.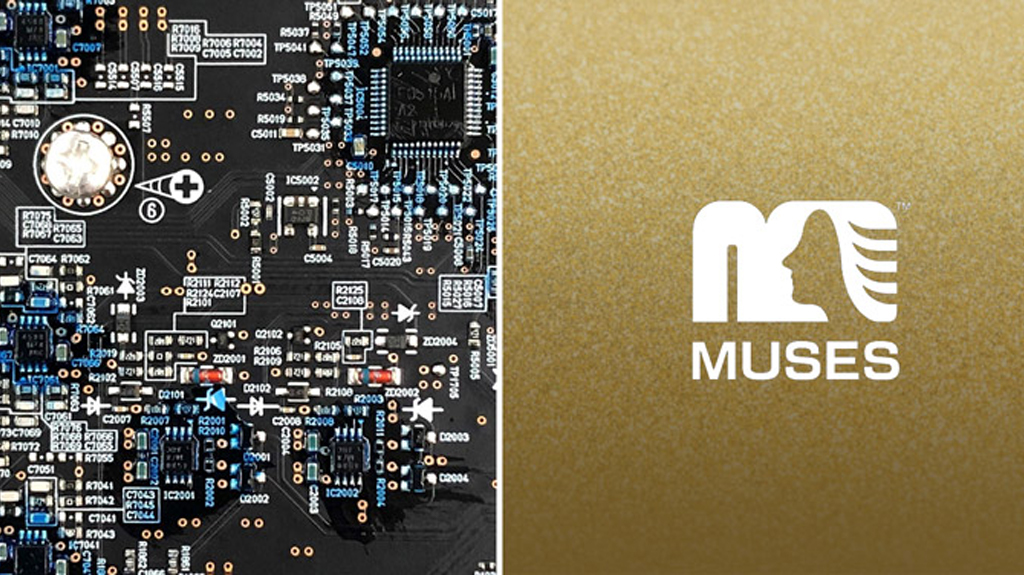 High-Quality Analog Circuit
The operational amplifier is a key device for performance and sound quality of audio analog circuits. These ICs are used throughout the circuit to process the analog signals and to ensure uncompromising sound. Alpine sound tuning experts chose the MUSES8820, the industry's best operational amplifier.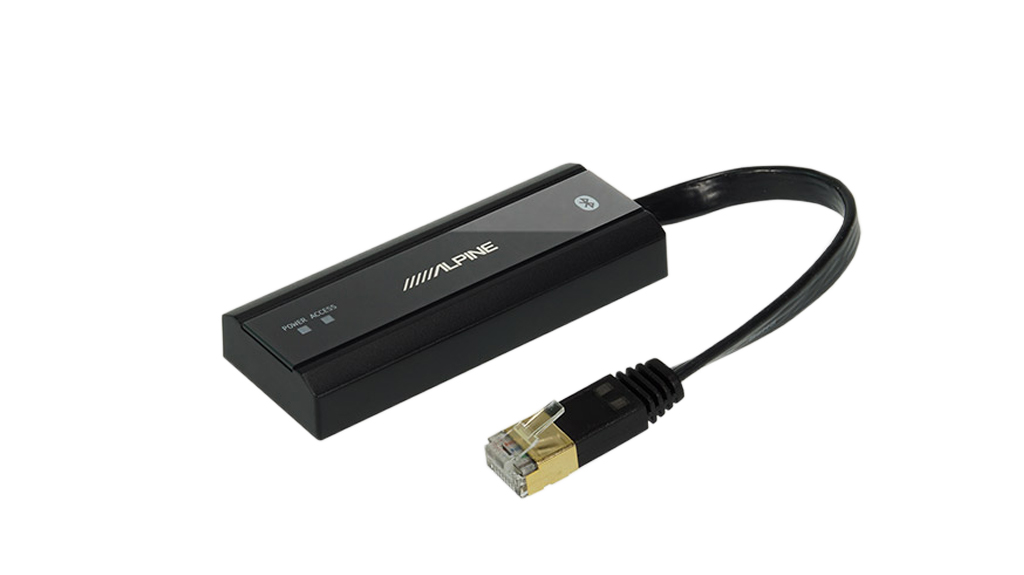 Included Bluetooth Dongle
If you run the HDP-D90 as stand-alone DSP amp (without the HDS-990) and you want to stream audio files via Bluetooth, you can simply connect the included Bluetooth dongle. It is a simple plug-and-play connection and gives you a 10m range for connection to your smartphone or Bluetooth-enabled audio player.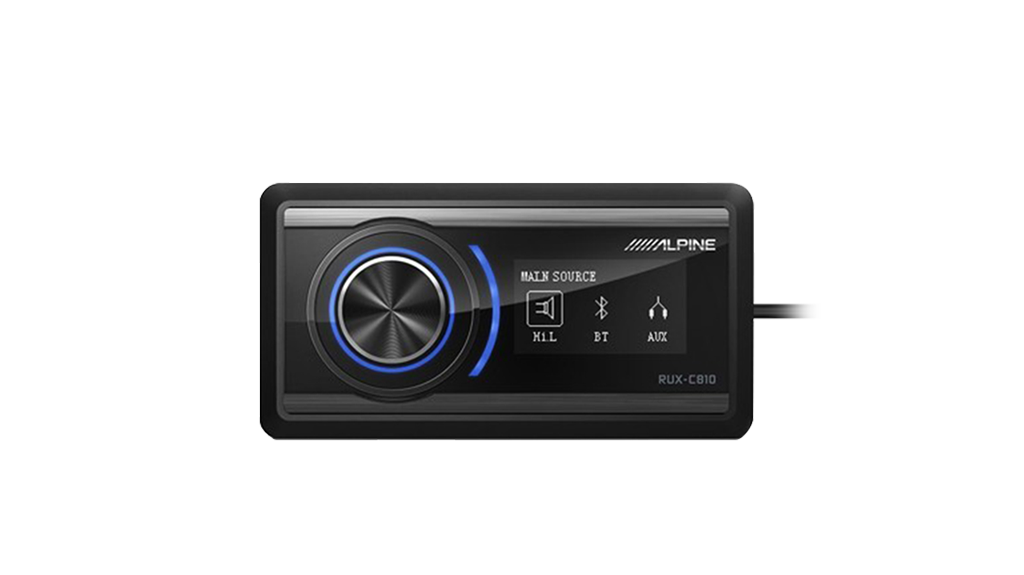 RUX-C810 External Control Pannel
The RUX-C810 External Control Panel is optionally available and required for stand-alone operation of the HDP-D90 DSP amplifier (if used without HDS-990). It allows basic operation such as volume control, source selection, pre-set selection, etc. It is very compact and can be easily installed in the dashboard or centre-console.
Studio Recording Spec
Alpine Status achieves 192kHz/24Bit playback, which is 6.5 times the amount of digital audio data in a standard CD or digital streaming service and exceeds the standard High-Resolution spec of 96kHz/24Bit found in most aftermarket sound solutions. This allows Alpine Status to capture and accurately reproduce details like the breath of the artist or a musician's subtle interaction with an instrument. This capability not only reproduces music to the artist's original intention, but emulates the experience of a studio recording in the vehicle.